Finding Maggie
Maggie Murphy never intended to run away. She had the perfect life. Perfect husband. Perfect kids. Or did she? If life was so perfect why did she go out for coffee very early one morning and end up living a new life in Sweet River, South Carolina? Was it the two runaway girls she encountered at McDonald's or the women at the Get Your Groove On Conference who lured her down the highway to a little yellow bungalow, new friends and even a friendly ghost? Or was it something else?
Finding Maggie is the story of one woman who has to leave home to find what she never knew was missing. Before she's finished Maggie has learned a lot about life, love and following her dreams.
Sibling Revelry
Twin sisters Kate Kelly and Christine Montgomery are about to celebrate one of those once in a decade, the Big Something-O, birthdays and they want to commemorate it in a special way. They have observed other birthdays by getting tattoos or ear piercings, but this red-letter birthday requires something more extraordinary. After much debate the twins decide to visit Paris, Nice and Barcelona for two weeks of shopping, sightseeing and sampling fine wines and gourmet cuisine.
But before they can even board the airplane bound for Paris, the trip has taken on a decidedly different tone. Through a series of circumstances Kate's daughter, Casey, and Christine's daughter, Tessa, are included in the party. And mere days before they depart, their petite, white-haired mother is added as well. And the adventure begins.
Onboard the plane Mom and the girls meet Scottish Baron Bobby MacTavish and his grandsons, Robert and Mac. Their relationship with the MacTavish men becomes complicated when Christine discovers that her suitcase has been swapped for one containing men's clothing and, more surprisingly, a stack of money. The five women embark on an investigation to find out where Christine's suitcase and its contents are (Chrissie's new suede jacket CANNOT be replaced) and who might have been responsible for the suitcase switch.
The hunt turns into a wild ride through the streets and sewers of Paris, Nice and Barcelona before the mystery of the missing luggage is finally resolved. Complete with dizzying twists and turns, Sibling Revelry, is as much a tale of mother-daughter relationships as it is a hectic romp through Europe.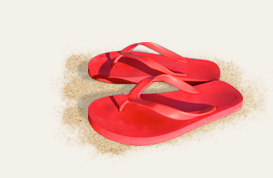 The Awful Truth About Dead Men
When five friends schedule a Girls Getaway Cruise in the Florida Keys, they anticipate doing nothing more than escaping from the nasty January weather in Ohio by sailing on a 90-foot sailboat called the Mirage. Just as they are beginning to enjoy sunshine, warm breezes, gourmet cuisine and lots of little umbrella drinks, this idyllic interlude is interrupted. One of the women, Kate Kelly, who has always dreamed of solving crimes, stumbles upon the body of the boat's captain, Nigel Fairweather, sprawled on the floor of his cabin in a pool of blood. She assumes that he is dead. Until the "body" vanishes.
This shocking discovery makes a shambles of their carefree vacation. And with no one to rely on but themselves, Kate and her four friends decide to take matters into their own hands. It's a classic case of be careful what you wish for when a wild storm at sea, suspicious hanky panky and overbearing policemen create major roadblocks to their investigation. In spite of the dire circumstances, they are determined to get to the bottom of the mystery of Captain Fairweather's disappearance. Then they can return to more important things...like acquiring the perfect tan, wearing flip flops and guzzling those little umbrella drinks.
Before that can happen, though, they have to find out if the Captain is dead or alive and what prior relationship he may have had with the Mirage's other two passengers, the gorgeous Svetlana and her geeky husband, Glenn. And they must unearth the secrets that Fresh Ketch Marina owners Hank and Flo are hiding. Could they shed some light on the situation? And to further complicate matters, there's that other body that washes ashore....who is it and what part has he played?
The five discover that aboard the Mirage what you see is not always what you think you've seen.